Twitter is the new king of social media. While Facebook seems to be declining in popularity, Twitter remains strong and growing. With the ability to instantly share ideas and content, it's no wonder that people want to gain as many followers as possible. In the digital age, true power lies in the ability to get people to listen to what you have to say. So here's how to get more Twitter followers:
Define Your Target Audience
It's impossible to please everybody, especially with social media. Instead, think about your ideal audience and focus on them. Write down their age range, interests, problems, and dreams. What kind of music do they listen to? What kind of cars do they drive (or maybe they don't have one)? By putting yourself in their shoes, you can tweet content that is more likely to be retweeted or clicked on. For example, you can type in a certain subject that you want to tweet about and see what users pop up. Or you can scroll through the history of certain users and see what kinds of things they have tweeted and retweeted in the past, as well as who they're following. Plus, if you really resonate with them they'll appreciate that and be more likely to follow you.

Keep It Short and Simple
The fact that Twitter only allows 140 characters is part of the reason why people love it. Microblogging is all about getting right to the point as soon as you can. Try to use emotional or intriguing tweets that draw the audience in and make them want to know more. That way, if you have a link to your website or photo or video, they'll want to click on it. If they like the content you share, they'll start following you and hopefully, their friends will too.
Tweet at Least Once a Day
On Twitter, there's constant action. You want to be a part of that action and appear in Twitter feeds near the top to capitalize on this. Plus, the more tweets you have, the more chances you have to catch the eye of new followers. But keep in mind that you shouldn't spam with your tweets. One to three times per day is plenty. If you go overboard, you might actually scare your followers away.
We live in a new age in which platforms like Twitter allow us to connect socially with almost anyone else in the world. You can use this to your advantage for fun and profit if you follow the simple tips mentioned above.
Get quick site SEO Report!
Enter your URL below to get full in-depth SEO report and tips.
Brief bursts of information, so perfectly suited to our gotta-have-it-now mindset. You can find out what your friends, family or favorite celebrities are doing and keep the world updated on your status all within a minute or two!
You can access Twitter from the web using the official site or from any number of compatible programs such as Tweetdeck (one which allows you to filter your followers list to keep them better organized, a system at which the original Twitter fails.) You can access it from most smartphones, too, so you can always be kept up-to-date on what's going on.
Twitter isn't perfect, of course. The main Twitter site doesn't offer filtering, so if you follow a large number of people or even just a few who tweet often, you can become overwhelmed by the content. It's not instinctive to use, either – new users often don't realize they can access their "@" replies – the messages meant for them specifically from other users who've added the @ symbol in front of their usernames– by clicking on a link on your homepage. And while Twitter does provide a direct message service that allows you to communicate with someone privately, it's also limited to 140 characters and can only be used with people who are following one another, so that message you'd really like Ashton Kutcher to see but nobody else can't be sent unless he's following you.
In the end, what's important about deciding if opening a Twitter account is right for you is the simple question: would you enjoy telling the world what you had for breakfast, and do you care to read about what other people are eating, doing, thinking and feeling? If none of that seems important, Twitter's a social networking tool that's better left alone.
But if you enjoy interacting with people all around the world, keeping up with trending topics and discovering new information about people you know or wish you knew, Twitter is one of the easiest, quickest and least complicated ways to make that happen.
Good luck, and happy tweeting!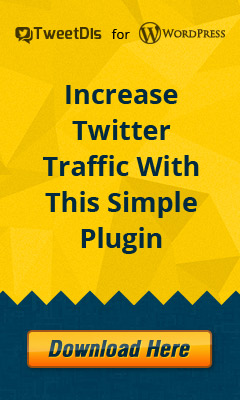 I am a digital marketer that got my start marketing my restaurant businesses in Costa Rica and San Juan del Sur, Nicaragua. I took my online marketing success and joined an elite online SEO Mastermind to learn SEO. These skills have allowed me to drive traffic and leads to my clients and other SEO's websites. Now I am a digital nomad based out of Chandler, Arizona but spend much of my time in the Tropics.